SOL Edu & Migration has recently released the new Client portal! 
Client portal enable students to view the application process, pay on the Internet, fill in the application form, and upload and download documents! 
This blog is especially written for the introduction and the tips of using Client portal. 
For SOL students, you must read this! Client portal will bring you much convenience! 
Now let's take a look of the features of Client portal! 
1. Transparent application process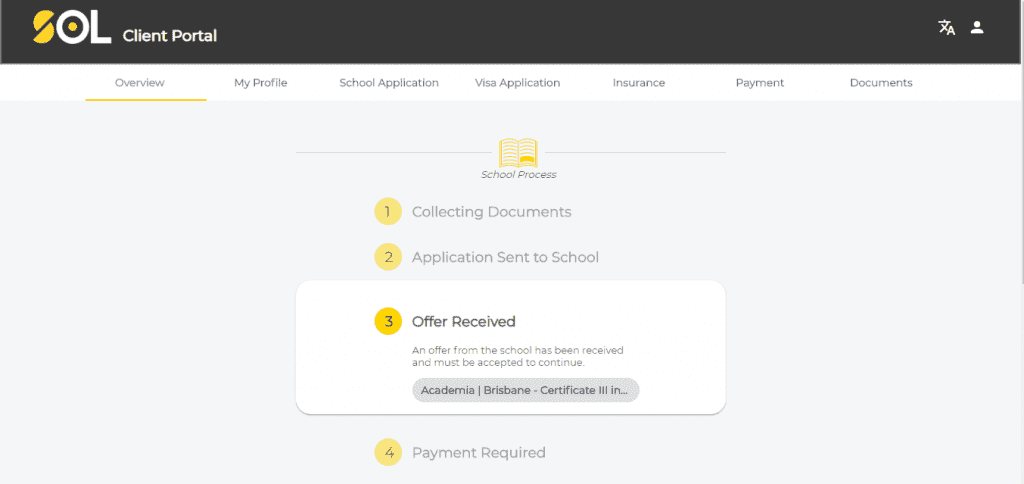 Client Portal allows you to get the very firsthand notification of your application status. 
As long as your application case is updated, you will receive an email notifying you the case udpate. 
On Client Portal, you can also see your application process flow.  
2. Online payment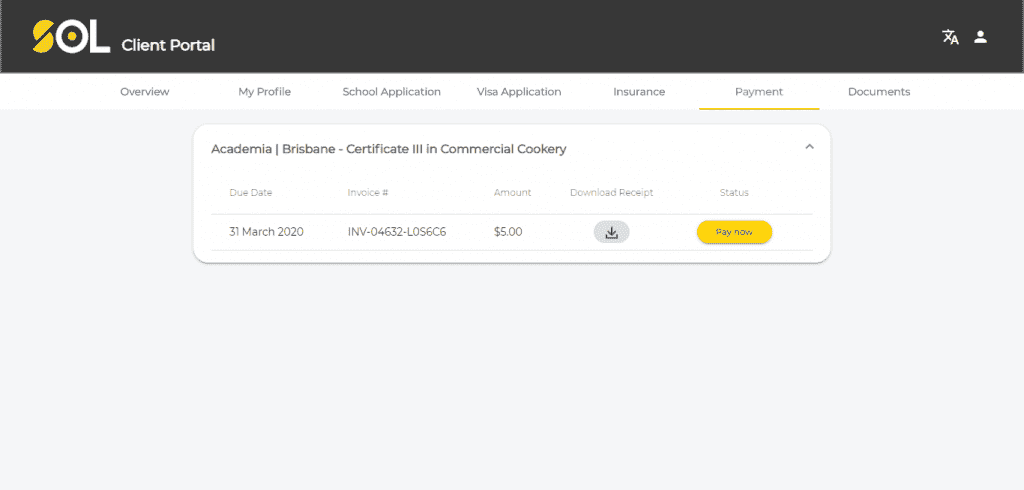 Now you can do the payment wherever and whenever you want!
Go to [Payment], select the school that you are going to pay for and make the payment.
Then, it's done! A few minutes after the payment, you can download the receipts for references.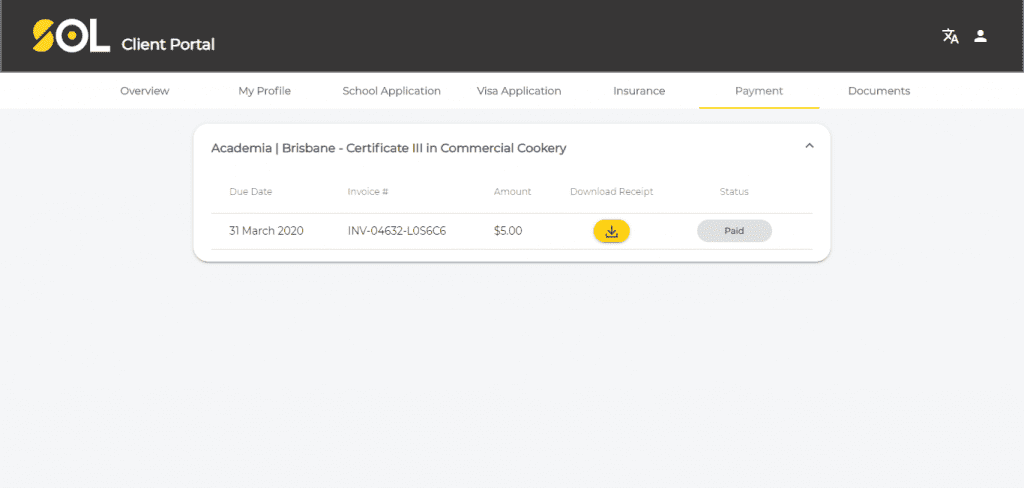 3. Online application form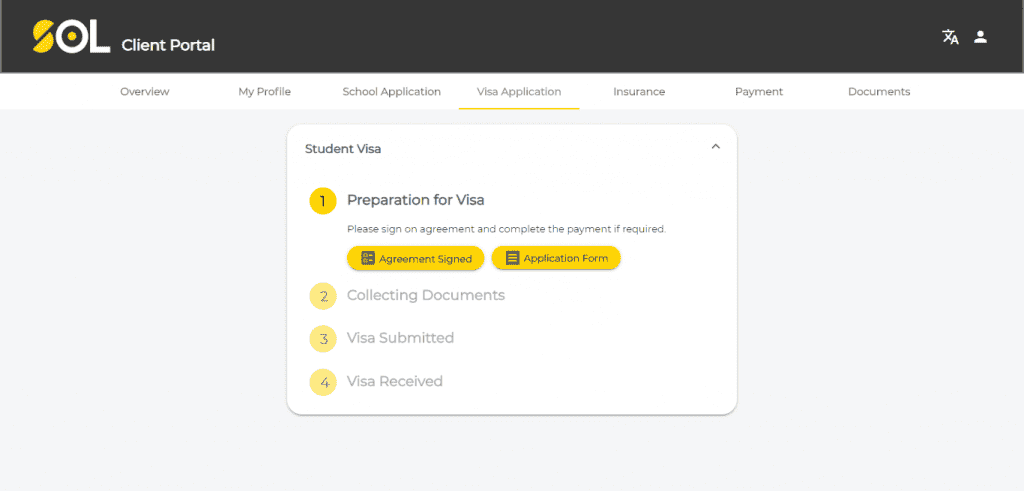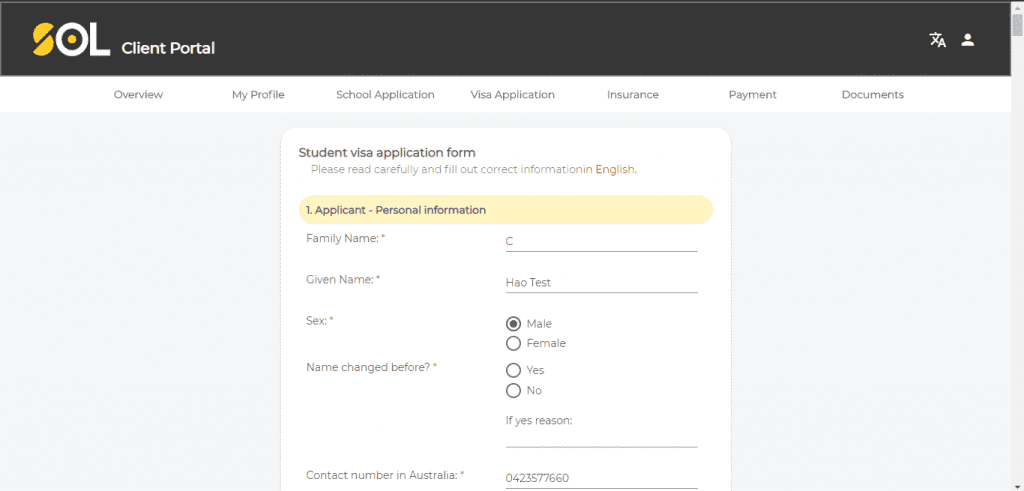 If you are applying visa via SOL, you can also fill in the application form just from our Client Portal. 
Go to [Visa Application], agree to the agreement, and click [Application Form], then you can start filling the application form.
After you finish the form, we will take care of everything! 
4. Documents upload and download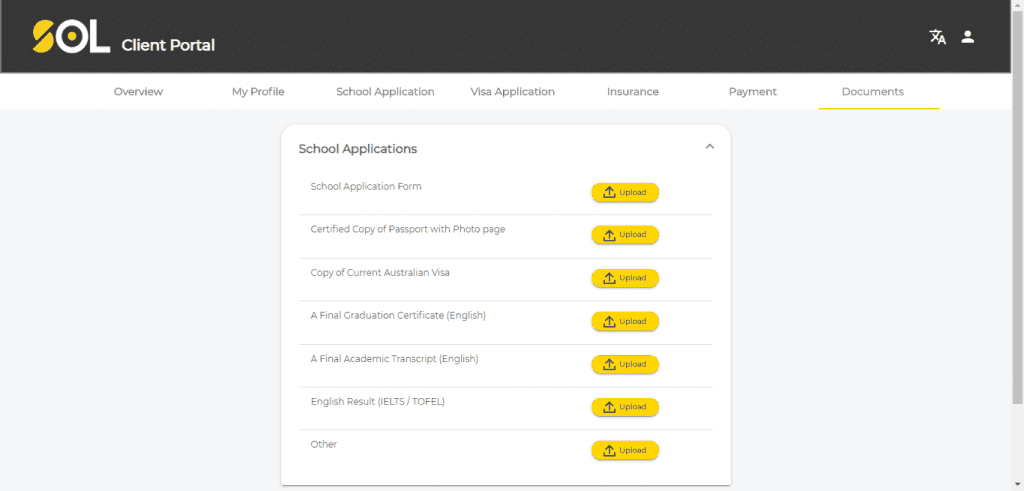 You can upload required documents for school application and visa application to Client Portal! 
It will also show what documents you need to upload so you don't need worry whether you will miss any documents!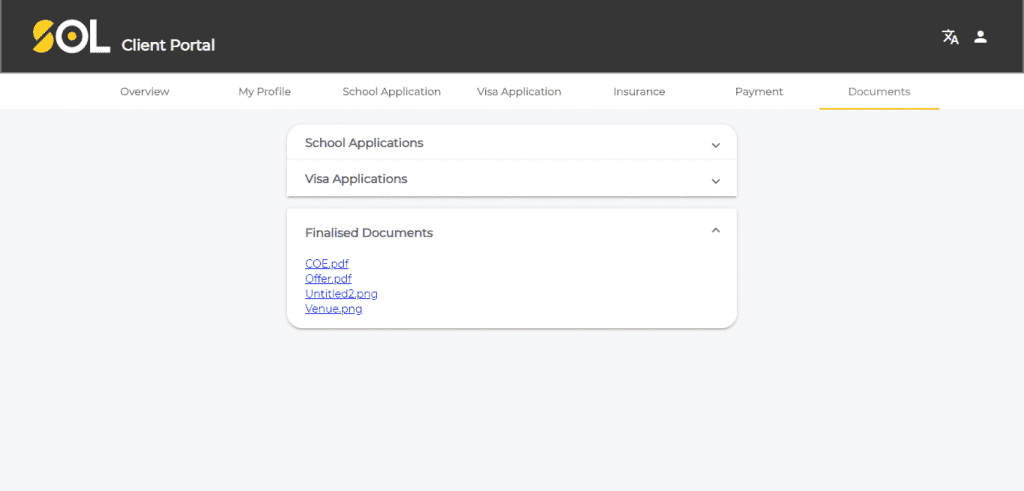 Moreover, when you Offer Letter, CoE, Insurance Certificate or Visa Granted Letter are issued, you can also download them from Client Portal! 
5. Multiple languages
Some of you might worry that what if my English is not good enough… Am I able to use the Client Portal?  
Well, we have 9 languages available on Client Portal!
English, Japanese, Portuguese, Thai, Spanish, Simplified Chinese, Traditional Chinese, Korean and Vietnamese, you can switch it to your own preferred languages!
So, don't worry! We also have multiple teams to take care of different language-speaking clients! If you encounter any problems, our consultants will strive to solve them! 
We integrate the whole process of school application and visa application on the Client Portal.
We make it easy for you, don't we? 
If you have any questions regarding using Client Portal, please feel free to contact our consultants!