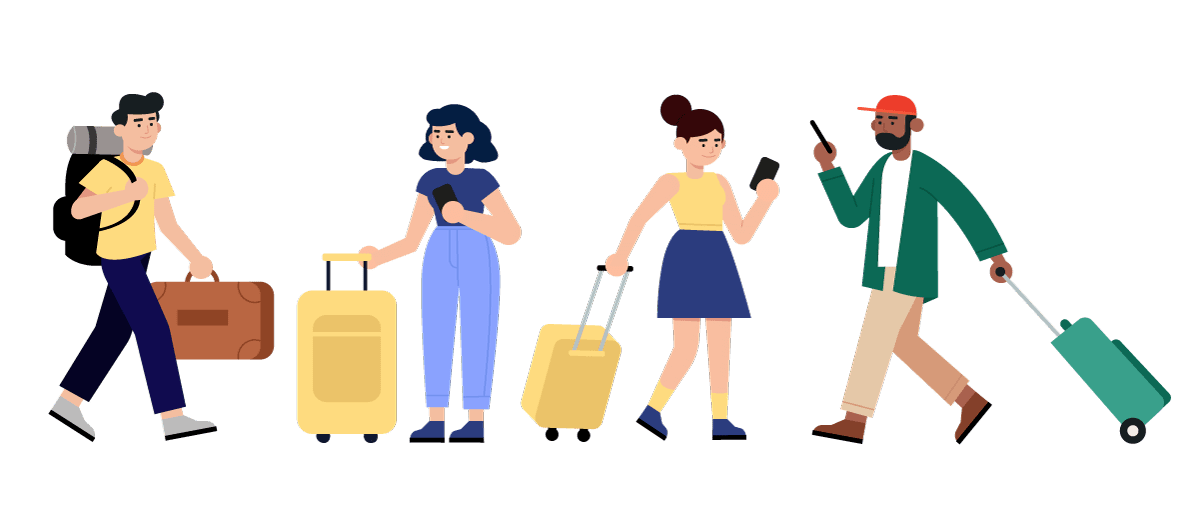 Free School Applications for International Students
Our education counsellors are here to assist you for your study plan in Australia.

Free Initial Migration Counselling
Our Registered Migration Agents can provide a free initial eligibility check for you if you intend to apply visa in Australia.

New Arrival Services
Opening a bank account, buy sim-card, TFN and transportation card.

What is a Tax File Number (TFN) in Australia ?
Tax File Number (TFN) is a personal reference number in the tax and superannuation system in Australia. All residents who is working in Australia required to have the TFN. Your employer will ask you to fill out Tax file number declaration form. To apply for the TFN, it would take around 14 – 28 days to register.
SOLEdu & Migration students can request your personal education consoler to help you register for the TFN when you arrived in Australia

How to open a bank account in Australia ?
It not complicated to open the bank account in Australia. Students need to prepare for the documents and straight to the bank. There are big 4 Australian bank which is ANZ, Westpac, NAB and Commonwealth. Student can register for the bank account online and go to the back for the identity check once arrived Australia.
What you need to open a bank account in Australia
Passport number and email address
Mobile number
Visa grant letter
Confirmation of Enrolment letter (Some banks do not change for a monthly fees)
TFN or ABN (if you have)
After opening the bank account. The bank will send the Dabit card to you address that you register in 7 – 14 business days.

How to buy SIM card in Australia
There are various mobile network providers in Australia operated by Telstra, Optus and Vodafone.
PREPAID VS PLAN
1.Prepaid – this service is more flexible which students can control how much they spend and stop using it any time.
2.Plan or Monthly fee – you can pay a fixed price per month for a certain amount of calls, text and data depends on your package.
Some aspects should consider before purchasing SIM card?
Data limit and how much for the extra charge
International call
Any discount included
Documents that you need to prepare
Passport
Student COE or student card

How to rent an accommodation in Australia
There are different accommodation options for international students in Australia.
1. Short-term accommodation
This type of accommodation will help students to settle down when first arrived in Australia. Short-term accommodation include hostels, hotels or host family. Some institutes also can provide this type of accommodation to students. If you are interested to live with host-family, please tell your personal education counsellor to secure your spot.
2. University accommodation & Residential colleges
This type of accommodation is operated by university and only offered exclusively to institute's students. Rooms are fully furnished, including bills and other facilities within the building.
Here is a list of student accommodation ins Australia.
3. Private rentals
Students can also rent a room by themselves or to share with friends in a property. For private accommodation, students are normally required to pay security deposit (or bond) and 2-4 weeks of rental in advance.
You can search for a private rental in domaim.com.au or www.realestate.com.au
Then, contacting the agent for an inspection. In this case, if you still living overseas, you wouldn't be able to do the inspection. The agent wouldn't accept the application. After the inspection, you have to send an application and beat with other applicants. The agent will chose from the visa conditions, job stability and income.

Transportation in Australia
Victoria – Myki
You can use Myki card to access public transportation in Victoria or Melbourne is train, bus and tram. Students can get the Myki card in the kiosks around Melbourne or at train stations. The Myki card can access all the public transportation around Melbourne. Touch on before getting on the train and bus and touch off when get off.
However, it a bit complicated for tram. If you're travelling in Zone 1+2, remember to touch on. You don't need to touch off. If you're just travelling in Zone 2, touch on and off for a cheaper fare. Melbourne CBD has free tram zone, so you don't need to touch on/off if you are travelling in the area.
New South Wales – Opal card
You can travel around Sydney by using Opal card which can purchase through kiosks around Sydney, train stations or online. You can use Opal card on public transport including metro, trains, buses, ferries and light rail in Sydney.
Queensland – Go card
Go card can be used on public transport around Brisbane and Gold Coast including, buses, trains and ferries. You can purchase GoCard from Kiosks, train stations and 7-eleven shops. You have to touch on/off every time when using the public transport.
Students can register for a concession fare on the website of each state territories.
At SOLEdu & Migration, we have professional registered migration agents ready to help you for visa applications and visa services.

Visa Application
We will ensure your case is correctly documented limiting following DHA requested

Free Consultation
Our migration agents offer free consultation for SOL Edu & Migration students to make sure that you are on the right track for you future.