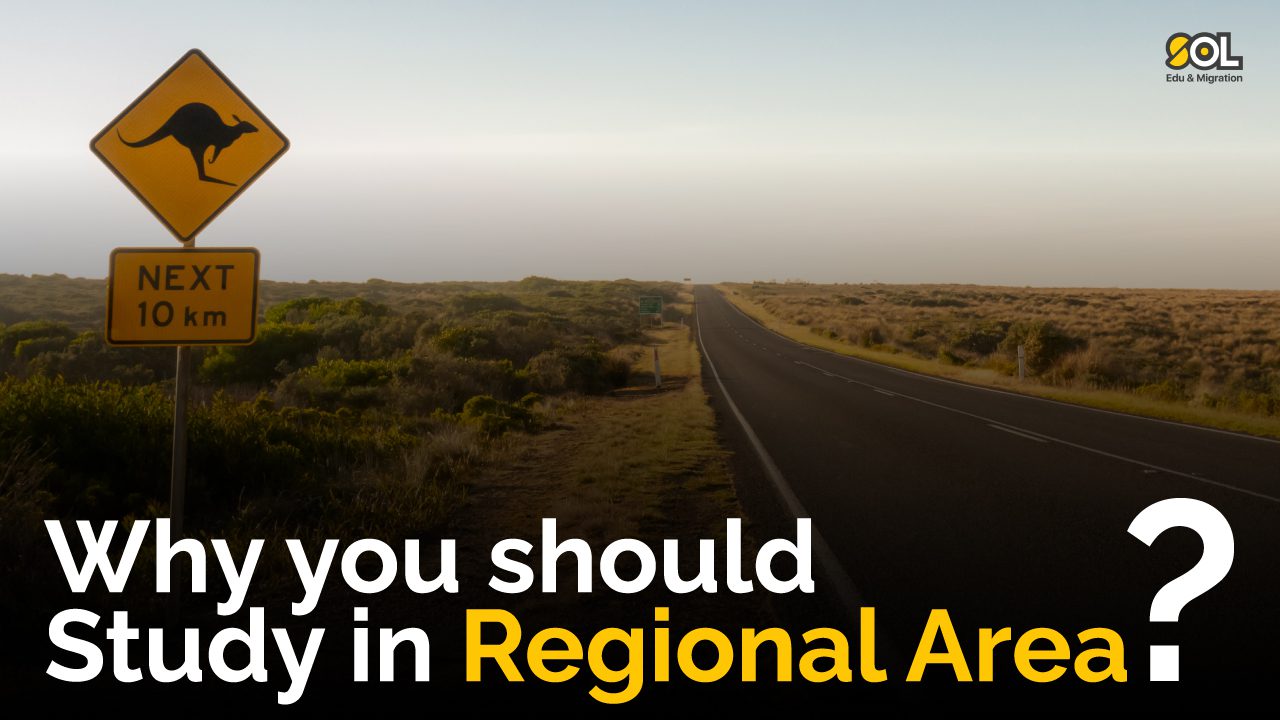 4 Reasons why you should study at University in Regional Areas, Australia
What is Regional Area ?
The Australia government have defined regional in 3 categories:
Categories 1: Major cities, including Melbourne, Sydney and Brisbane.
Categories 2: Cities and Major Regional Centres, including Perth, Adelaide, the Gold Coast, the Sunshine Coast, Canberra, Newcastle/Lake Macquarie, Wollongong/Illawarra, Geelong and Hobart
Categories 3: Regional Centres and Other Regional Areas
The categories 2 and 3 will get incentives for skilled migrants.
1. Additional year for Post study work visa
International students who are graduates of an Australia institute will eligible to apply for the Temporary Graduate Visa (Subclass 485) which will allow you to work and live in Australia.
Visa duration:
Bachelor's degree and Master's by Course Work degree: 2 years
Master's by Research Degree: 3 years
Doctoral Degree: 4 years
In 2021, If you are completed your studies and stayed in the Regional area, you will be eligible to extend a second 485 visa.
2. A lot of scholarship available
Destination Australia funds offer $15,000 scholarships to domestic and international students who study and live in regional area. The Destination Australia Program defines a regional location as any area outside the Major Cities of Australia.
There are various education providers join this program. To apply, students will be able to apply for a 2022 scholarship directly with successful education provides.
3. Affordable cost of living
Comparing between Regional area and Major cities of Australia, students who live in regional area can live comfortably by paying as low as A$1,000 per month.
4. Migration Opportunities
If you are planing to apply for permanent residency in Australia. Study in a regional area will give you an advantage. Students who study, live and work in regional will entitle five extra points in the application for Australia residency.
If you would like to know more about study in Regional Area, here is a chance to talk with the University representative.
📅 Date 12 May 2022
⏰ Time 2:00 – 5:00PM
Platform Zoom Meeting/ SOL Edu & Migration Brisbane Office
Register Now https://www.soledu.net/info-day
#StudyAustralia #AustraliaUniversity #University