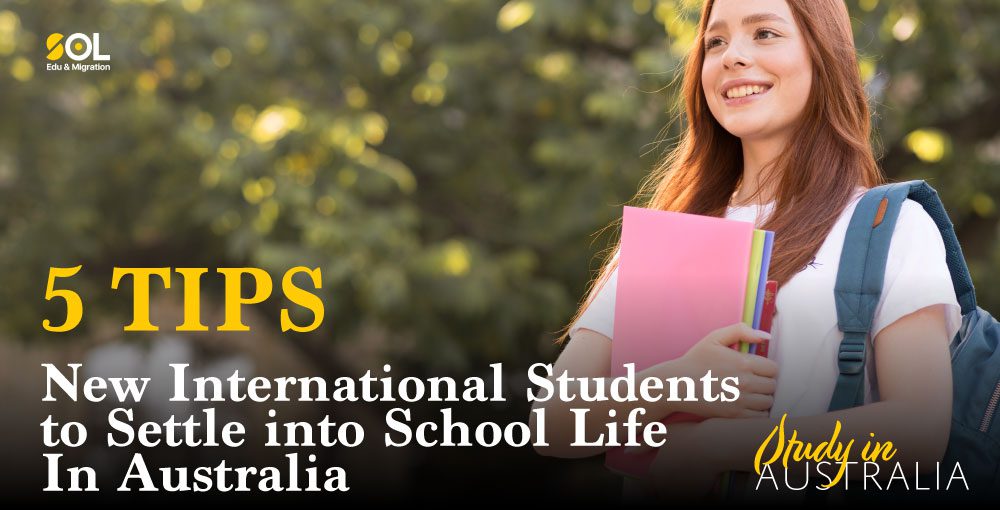 Studying in a different country might sound terrifying for you as an international student, because not only do you have to deal with the new environment and culture but you are also confronting the challenge of learning new knowledge with a second language. However, things can also be easy and enjoyable if you know how to settle in as soon as possible. August has now arrived, with most of the students starting their school journey already. If you are a new international student, here are some tips for you to adapt to school life quickly.
Tip 1: Get familiar with your school
Spend some time exploring the campus, see where the library or printing center is, or find your favorite spots for study and rest between classes. Some campuses are really big and overwhelming. Look around and you may find something interesting or useful. Other than physical resources, you should also be familiar with your school system. Every school has its own unique student portal, allowing you to access any information or services needed, such as class details, software and learning tools, health, and safety support etc. Make sure you know where to get help, whether in- or off-campus.
Tip 2: Know the game rules
In the first class of every unit, very likely your lecturer will talk about the unit plan, syllabus, assessments, and exams. It's easy to forget all these details if you don't pay attention to it to begin with. Take a piece of paper, your bullet journal, your computer, or whatever helps you most, go through the details of all the units, jot down any important information, and mark all the due dates. The best way is to keep all the information in one document so that you don't miss any important detail or date.
Tip 3: Plan ahead and start early
Now that you have an overview of the semester/trimester syllabus after tip 2,it's time for planning. Take full advantage of your first few weeks when you are not yet that busy with assignments to make your study plan. Find a time session you can concentrate and a place free from distraction for your study. Build your learning routines. Try to prepare for the designated readings and review lecture notes after each class. Don't wait till you've accumulated a large amount of reading materials. Assessments come really fast, and you might struggle with both studying and doing assignments at the same time.
Tip 4: Ask
Don't be afraid to ask if you have any questions. You can find help from staff or your faculty for course relevant problems. For any other issues like administration procedures or system settings, you can visit the student service center in your school. They are always willing and happy to help. Also, in the first few weeks, there are usually a lot of workshops designed to help you settle into school life. It might be a study support workshop, a communication workshop, or a skill development workshop. Be active to join if you feel the need to.
Tip 5: Enjoy!
Finally, the most important tip, enjoy. Yes, just enjoy! Although the readings and assessments can make you feel stressed, you should remember that all these experiences will make you grow. You learn not only from the knowledge but also from the process of learning it. So, don't panic. If you need more time to adjust yourself, then take more time to gradually fit in. Besides, school life isn't just about study. There are many different clubs, student associations, or volunteer works available. Grab the opportunity and explore anything that you are interested in. Build experiences and make friends with people. Make your study journey meaningful.