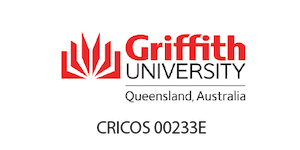 Top 30
in QS Top 50 under 50
8,500
International Students from over 130 Countries
Top 2%
University based on 2019 World Higher Education Database
Business and government 
Criminology and law 
Education 
Engineering and IT 
Environment, planning and architecture 
Humanities and Languages 
Medicine, dentistry and health 
Music and performing arts 
Science and aviation 
Visual and creative arts 
Among the top 2% of universities globally, and among the top 50 universities under 50 worldwide
Griffith Scholarship for International Students
We offer an exciting and generous range of scholarships to support international students coming to study in our undergraduate, postgraduate, research and pathway programs. Our scholarships recognise remarkable students with outstanding academic achievements and the potential to make a positive contribution to Griffith and our community.
Griffith Remarkable Scholarship, 50%
Griffith International Student Academic Excellence Scholarship, 25%
Griffith International Student Academic Merit Scholarship, 20%
PhD Scholarships
For more information, visit https://www.griffith.edu.au/international/scholarships-finance
About Griffith University
Griffith University was created to be a different kind of university—challenging conventions, responding to trends and pioneering solutions through innovative teaching and research. Its high quality degrees are specifically designed to prepare students for the future. Our degrees  are developed in consultation with industry, based on cutting-edge research, and taught by Australia's most awarded teachers.   
Since its beginning, Griffith has been deeply connected to the Asian region, environmentally aware, open to the community and industry focused. Always ahead of its time, Griffith introduced Australia's first degrees in a range of important areas, including modern Asian studies and environmental science.  
Ranking in the top 2%  of universities worldwide, Griffith offers degrees in: architecture, construction and planning; business and government; criminology and law; education; engineering, IT and aviation; humanities, languages and social science; medicine, dentistry and health; music and performing arts; science and environment; visual and creative arts.  
Griffith students gain the academic knowledge of a world-class university, as well as the skills and confidence that employers want. Through industry placements and projects for real clients, students put what they learn in the classroom into practice and gain valuable contacts before they graduate.  
Griffith is home to the Griffith Mates – a diverse peer-support network for international students, with members who speak over 46 languages. The Mates run welcome events, Orientation, host trips and tours around Queensland, and organise regular activities and networking opportunities.