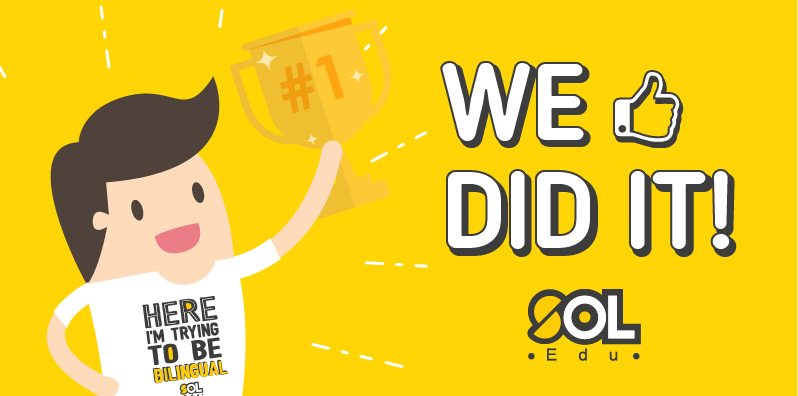 Our helping hands to many International Students have again led us to a very astonishing award! We have been consistently making great developments towards our assistance and service to many of our clienteles and here is just one good news which we are really proud of!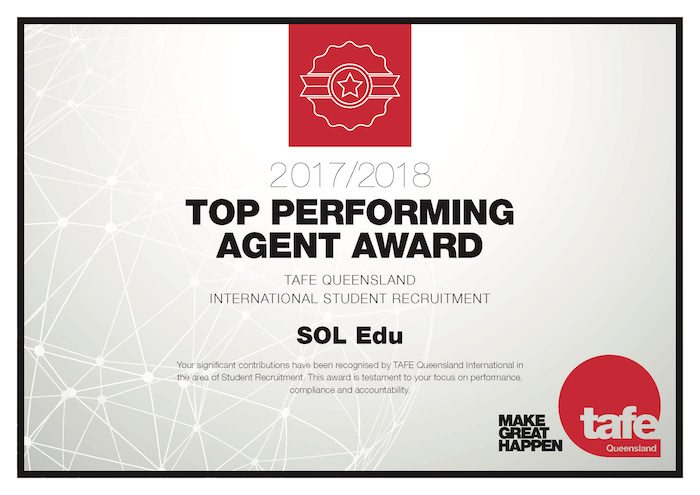 SOL Edu is the 2017/2018 TOP PERFORMING AWARD recipient of TAFE QUEENSLAND for International Student Recruitment! TAFE Queensland is the largest and most experienced provider of vocational education and training in the state, with a history of serving Queensland's communities for over 130 years.
Each year TAFE Queensland enrols over 120,000 students across a network of over 50 campuses in Queensland, in employers' workplaces, online and in markets offshore and we are very much pleased that we have been a relevant contributor of the growing student population of TAFE and has significantly became a way for many students to reach their future careers!
Sol Edu & Migration will continue to follow the best practice and quality services to our dear International Students! We will bring you more and we will not hesitate to share every achievements and success to all of you. You are the main reasons why we stand out!
To TAFE QUEESNLAND, we thank you for this award!